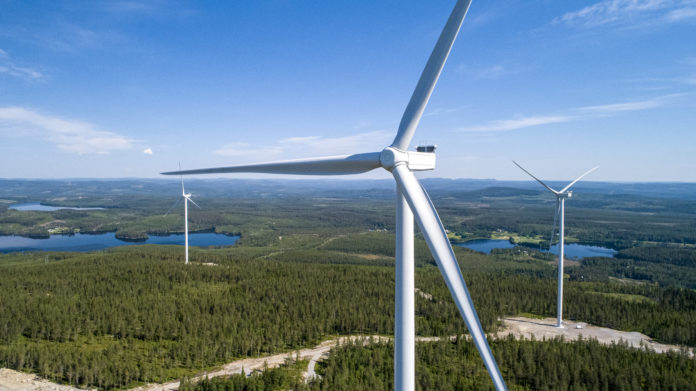 ARE YOU A STUDENT CONSIDERING A CAREER IN THE RENEWABLE ENERGY SECTOR OR A BUSINESS LOOKING TO UPSKILL OR RESKILL YOUR WORKFORCE IN SUSTAINABLE ENERGY IN SWEDEN?
TO REQUEST FINANCIAL SUPPORT, APPLY BEFORE 30 NOVEMBER 2023
We are delighted to announce the launch, in Sweden, of our 4th Support Scheme for Sustainable Energy Studies.
If you know of anyone in your area studying or planning to study subjects related to renewable energy, encourage them to apply to our support scheme! Or if there's an organisation in your community which would benefit from training in the area of energy sustainability or renewable energy, please let them know about this funding opportunity.
HOW TO APPLY
Applications to the Scheme must be submitted by completing the online application form available here
TIMELINE
7 September 2023 – Application period opens
30 November 2023 – Deadline for applications
Mid. December 2023 – Applicants informed about the outcome of their application
ELIGIBILITY CRITERIA
Applicants must be 16 or over at the start of the course.
Eligible applicants are those individuals living in a radius of 500 km of Swedish Renantis wind farm community areas (https://renantis.com/operating-assets/). As part of our Sustainability Charter, we always support the development of new talent in the local communities that host us. Therefore, priority will be given (but not limited) to applicants from the areas surrounding our wind farms and organisations operating in those local communities.
Applicants should preferably be involved in study related to the environmental and renewable energy sector, supporting them to a set of skills and qualification.
All applicants need to fill in the online application form, including details of their academic path for which they aim to get support. References are considered.
Evidence of the registration to the courses will be required before any money is reimbursed.
WHAT THE FUND CAN COVER
The annual available fund will be shared between the most suitable applicants.
Renantis may decide to provide a portion of the support applied for.
Renantis Sweden is willing to cover some of the expenses actively supporting the entitled candidates to complete their study. Eligible expenses may include but not limited to the travel/commuting costs, training materials (books, software), internet connection, hardware equipment.
The candidates who got the support will need to provide receipts or evidence of all their expenses.
For more information, please contact:
Federica Inzoli, Sustainability Officer, Renantis,
federica.inzoli@renantis.com